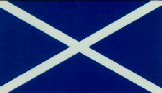 Highlights of Scotland
I love Scotland as a country for the landscapes, the nature and the buildings is has and the history behind these things. Especially the almost desolate north-west part, the actual Highlands, have impressed me very much: driving through that part made me feel very good and very much at pease.

 
For many years I wanted to go and see Scotland, for somehow it appealed to me. Finally, in June 1993 I made my first two-weeks holiday and I saw a lot of beautiful places. Then, of course, I longed to see more of this wonderful country and in June 1995 I had a two-week coach trip that took me (and 18 others) along Highlights of Scotland. In total I took about 220 photos in those two weeks!
Some information and links to 15 photos
from that holiday are on a separate page.

Working in Scotland: 1996 - 1998
When my post-doc. research in Eindhoven was nearing its end I looked for other work. I decided that if I would go abroad for work, I would prefer to go to Scotland since I love that country, as you can see on these pages. And due to a well written proposal by prof. Peter Davies I have done a post-doc. research in Dundee for a period of 2 years, which started 1 June 1996.

At the same time I of course enjoyed my stay in Dundee by travelling around in Scotland and taking pictures of what I saw. Some of these photos I like to share with you.
A separate page (ca. 36 kb) gives you
links to several pages each with 3 photos
with in total some 100 photos.



What's new on my Scotland pages -- last change:  6 March 2000.

My contract in Dundee ended after two years on 31 May 1998 and so I returned to The Netherlands in June 1998. Since then I have made only a few additions to these Scotland pages. This is a pity, I agree, but my Scotland adventure is over. Besides that, disk space at this Web server is limited, so adding pictures is not really possible. I will try to keep things updated, though.
---
At every subpage a link with this name leads to an index of the Scotland photos on my Web pages.
So does this one, by the way.
There is also a clickable map (35kb) with links to the photo pages.

(A similar link always leads back to this Main Scotland page.)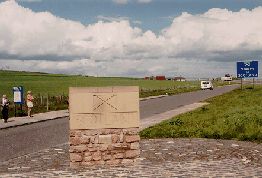 Photo taken at the Scottish border
at the A1 between Berwick and Burnmouth
with my parents and our rented van
on 24 May 1996.
---

Other Scotland related things on these pages

I found on a postcard.

are my favourite drinks in Scotland.

Heather Reid (60 kb), presenter of the weather forecast on BBC-Scotland.

Scotland on the WWW, giving links to other pages about Scotland.
Just for the fun of it, some lyrics of songs about Scotland or of songs in Gaelic elsewhere on my website:

Map of Scotland:

small map (20kb) of Scotland (without the islands north of Scotland: Orkney, Shetland, ...), showing the largest cities and main roads in the north of the UK.

It is a part of a full map (46kb) of Britain, which I retreived from a Web site of the University of Dundee. The maps show only the major cities and roads in the UK; a map showing more places and roads in the UK is available through the PCL Map Collection.
---
Note:

All photos on this site are taken by me personally
and therefore I own the copyright (© 1995-1998).
Please do not use them without asking me first!
In any case, commercial use is not allowed.

Jos van Geffen -- Home  |  Site Map  |  Contact Me
created: 3 July 1995
last modified: 3 February 2008