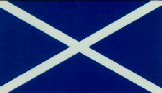 Highlights of Scotland
Scotland on the WWW
Apart from my Scotland pages -- with some of the photos I took during holidays in Scotland and during my stay in Dundee -- there is of course much more available on the Web about Scotland.
This page profides many links to other Web sites. The whole thing is a bit of a shambles, as it is not very organised: it grew over time from just adding links.
Really ought to sort things out (and check if all links still work), but don't seem to get around doing that ... sorry!
Contents of this page:
If you have (found) nice pages about Scotland I could add, feel free to contact me.
Some on-line shops selling whisky liqueurs
News sites:
Cities and regions
First of all a link to Dundee City, with info and pictures, the place where I lived for two years. The Dundee Heritage Trust "was formed in January 1985 to preserve and present Dundee's industrial past" and manages Captain Scott's famous ship Discovery and Verdant Works, a living museum of textiles. And Dundee has The Old Steeple or St. Mary's Tower, Scotland's highest surviving medieval church tower in Scotland.
See also the Web site of the University of Dundee.

The UK Travel Guide provided more information about Scotland, for instance:



Castles and houses
Organisations
Various other links
Personal Pages on Scotland
Highland Games
A very typically Scottish thing is of course the Highland Games, held at different places throughout the year and really worth visiting, I'd say.

List of dates and places of Highland Games in Scotland

Websites on Highland Games at specific places:

For other events, see also the site of the The Highlands of Scotland Tourist Board
---
Go (back) to: Main Scotland page # Scotland photo index

Jos van Geffen -- Home | Site Map | Contact Me
created: 5 August 1996
last modified: 6 July 2021