Highlights of Scotland
Varia
Click on the pictures for a larger version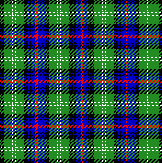 Dunrobin Castle
This castle belongs to the Sutherlands; their tartan is shown on the right.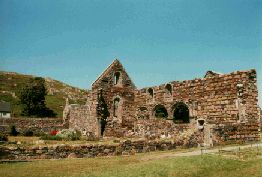 Remains of the Nunnery on Iona

---

This map (17 kb) shows with numbered red squares where these three photos were taken during my holiday in June 1995.
The tartan shown is taken from the program XTartan (version 2.2). You can find info, examples and the source at the XTartan home page.
Go (back) to: Main Scotland page # Holiday in June 1995 page # Scotland photo index
==   Previous  |  Picture Tour  |  Next   ==

Jos van Geffen -- Home  |  Site Map  |  Contact Me
last modified: 6 March 2000