Highlights of Scotland
Leaving The Netherlands
On 23 May 1996 my parents and I took the boat from IJmuiden (at the North Sea coast, west of Amsterdam) to Newcastle, because of my job in Dundee starting 1 June 1996.

Click on the pictures for a larger version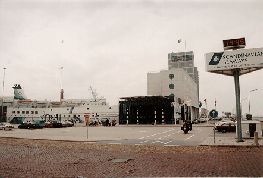 The ferry King of Scandinavia at the Felson Terminal in IJmuiden shortly before departure.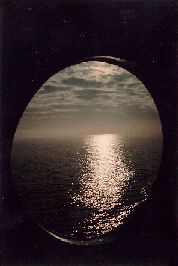 Morning sun over the North Sea.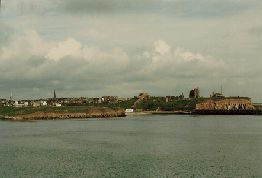 Approach of the British coast at Newcastle.

---

This map (17 kb) shows with a red square where the third photo was taken: the other two are taken to the right outside the picture; date: 23 and 24 May 1996.
Go (back) to: Main Scotland page # Stay in Dundee page # Scotland photo index
==   Previous  |  Picture Tour  |  Next   ==

Jos van Geffen -- Home  |  Site Map  |  Contact Me
last modified: 6 March 2000