Highlights of Scotland
Glen Clova
After visiting Glamis Castle and Kirriemuir we followed the B955 along the river South Esk upstream into Glen Clova.

Click on the pictures for a larger version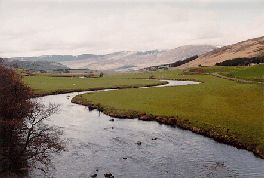 View towards the south not far into Glen Clova.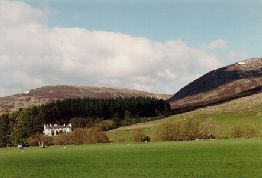 Rottal Lodge, about half way Glen Clova.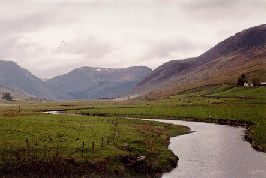 View to the north near the village Clova.
First I had added here that in the distance the mountain Broad Cairn of 998 metres can be seen, but Bob Pert corrected me:

Your pic (83-1-31) shows, in the distance, Creag Mellon (left) and Cairn Broadlands (right) with a bit of Driesh (947mtrs) at the far left. You've to walk about 4 miles up the Glen to see the Broadcairn!

Bob, by the way, has a splendid web site with his Personal View of Scotland.
---

This map (17 kb) shows with a red square where these three photos were taken; date: 25 May 1996.
Go (back) to: Main Scotland page # Stay in Dundee page # Scotland photo index
==   Previous  |  Picture Tour  |  Next   ==

Jos van Geffen -- Home  |  Site Map  |  Contact Me
last modified: 2 February 2002