Highlights of Scotland
Aberdour Castle
Click on the pictures for a larger version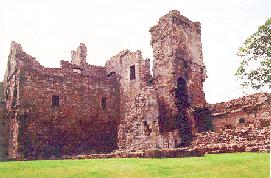 Aberdour Castle seen from the north.
The oldest part is the 14th century tower, which is now only partly there. Later buildings, such as those left of the tower, are from the 16th and 17th century.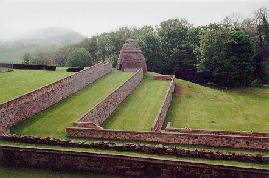 On the south side of the Castle are terraces, presumably once a garden, with a dovecot (end 16th century). The hills in the mist on the left are the hills near Edinburgh, across the Forth.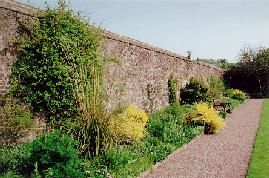 East of the Castle is a fine walled garden
---

This map (17 kb) shows a red square where these three photos were taken; dates: 16 May 1998
Go (back) to: Main Scotland page # Stay in Dundee page # Scotland photo index
==   Previous  |  Picture Tour  |  Next   ==

Jos van Geffen -- Home  |  Site Map  |  Contact Me
last modified: 6 March 2000