Highlights of Scotland
Clouds, the Sun and water
The combination of clouds, water and the Sun can lead to really pretty pictures, if I say so myself.

Click on the pictures for a larger version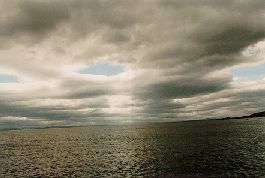 From Anstruther harbour, 29 June 1996, around noon.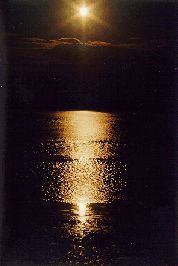 Evening Sun over Montrose Basin, 20 July 1996, at 8 pm,
i.e. some 1.5-2 hours before sunset.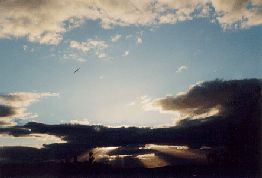 The Sun setting over Inverness, 28 July 1996, at 8.30 pm.
---

This map (17 kb) shows with numbered red squares where these three photos were taken; dates: as mentioned above.
Go (back) to: Main Scotland page # Stay in Dundee page # Scotland photo index
==   Previous  |  Picture Tour  |  Next   ==

Jos van Geffen -- Home  |  Site Map  |  Contact Me
last modified: 6 March 2000