The Isle of May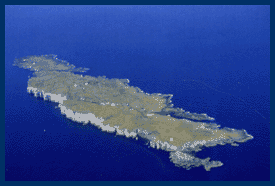 The Isle of May, situated in the mouth of the Firth of Forth, is only one and a half kilometres long, yet is a haven for thousands of nesting sea birds and breeding seals who flourish on the steep sea cliffs and rocky shores. It has been a National Nature Reserve since 1965.

There are impressive vertical cliffs all along the west coast teeming with seabirds in early summer. The island is treeless and rugged, but there are tracks and marked paths which allow you to visit all parts without difficulty. In order not to disturb the nesting birds you are expected to keep to these paths.


What is there to see?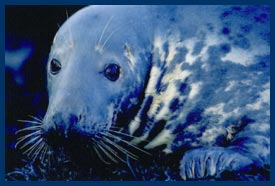 From April to July the sea cliffs are covered with breeding kittiwakes, razorbills, guillemots and shags. Inland thousands of burrow-nesting puffins can be seen and eider ducks are abundant. There are usually breeding terns and you may see grey seals. Grey seals can be seen all year round, but there are many more in October when they give birth to their pups. On the boat trip you will encounter vast numbers of seabirds coming and going, and even if you are unable to land it is will worth making the journey to see the spectacular cliff scenery.

You can visit the remains of the 12th century monastery, which is currently being excavated as part of a four year archaeological programme aimed at interpreting the historic environment of the island. Remains of human exploitation of the island have been found dating back over 2000 years, and it is hoped to find evidence of the buildings occupied by Saint Andrian and his followers when they were murdered by the Vikings in 875. There are also a number of wartime installations, but most buildings are associated with the lighthouses, including one of the first ever to be built in Scotland.


Somewhat more about the birds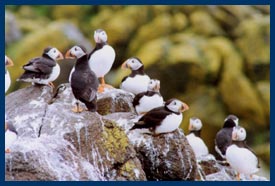 Spectacular seabird cities crowd in to breed on the western cliff ledges. About eight thousand pairs of kittiwakes and twelve thousand pairs of guillemots can be found, together with nearly two thousand razorbills. Some birds nest simply ledges, others like kittiwakes use a sort of glue to stick materials to the rock. In some places fulmars nest amongst the other birds. They are given lots of space as they can spit an oily-fishy mixture over anything which disturbs them.

Guillemots, razorbills and puffins are so well designed for swimming, with their small, paddle-like wings, that they can only just fly. Most of the birds feed on sandeels, sprats and herring. The shags make up about one thousand pairs resplendent in their dark green glossy plumage. Watch out for them spreading their wings to dry them out around South Horn.

In spring twenty thousand pairs of puffins will leave the sea to dig out a burrow as a nest. These burrows are quite shallow and over an arm length long. Sadly it is easy to squash both burrow and puffin, so please always keep to the paths. Look out for there affectionate beak rubbing, which can attract a crowd of puffins, as well as human spectators. Puffins, by the way, flap their wings at around three hundred times a minute.


About the trip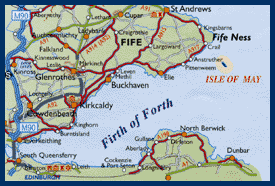 Access to the Isle of May is by passenger boat from Anstruther, The May Princess, which is licensed to carry 100 passengers; it has a saloon, snack bar and toilets. I've been on this boat: it was a very trip.

The trip is made once daily. Departure times depend on the tides. Tickets are available at the kiosk at Anstruther Harbour approximately one hour before sailing. Due to weather and sea conditions a trip may be cancelled; the decision to cancel any trip is made at the Harbour 1 hour before each trip. Booking is not always necessary but booking and sailing information is available on the 24 hour information line: 01333 310103.

The entire trip is likely to take between 3 and 5 hours. The crossing itself takes between 45 minutes and 1 hour. On most trips you can land and have 1 to 3 hours on the island, depending on the sea and isle conditions on the day. It is always advisable to take warm waterproof clothing and comfortable shoes for walking. Take refreshments with you; there is only a small information centre and toilet facilities on the island. Dogs are not allowed on the island.

See also the Isle of May ferry website.


Another boat connection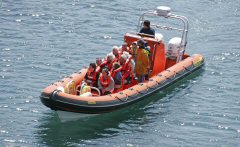 Some time back there is another boat travelling to the Isle of May: the Rib Osprey, a 10-meter long boat with bench seats for 12 passengers (waterproofs supplied if needed) that takes generally less than 25 minutes to reach the island.
Osprey offers two types of trips to the Isle of May:
Isle of May trip which includes time on the island typically 2 to 3 hours (time on isle of May is determined by the tides and the weather).
A shorter 2hr trip sailing round the isle of May to view the wildlife, Puffins, seals and the stunning cliffs and coastal views from the boat.
The Osprey sails on the tide which changes daily so speak with the skipper to check for information on times: 07966 926254.

See the Osprey of Anstruther website.

---
Information on sailings can be obtained from:

Anstruther Pleasure Trips, Anstruther
tel: 01333 310103 (24 hour information line)
Osprey of Anstruther, nstruther
tel: 07966 926254
Tourist Information Centre at Anstruther
tel: 01333 311073 (summer only; no booking!)
Tourist Information Centre at St. Andrews
tel: 01334 472021 (all year; no booking!)

Text on this page adapted from:

"The May" leaflet of Scottish National Heritage, 46 Crossgate, Cupar, Fife
"The Isle of May" leaflet from the St. Andrews & N.E. Fife Tourist Board
Updates provided by Lynn Raeper and Colin Murray.
The Isle of May ferry website, which is where the above first three images come from.
The Osprey of Anstruther website, which is where the fourth image comes from.
(Note that there are no longer boats from Crail that do regular trips.)
---

To Seabirds on the Isle of May part 1 or part 2.
Go (back) to: Main Scotland page # Stay in Dundee page # Scotland photo index

Jos van Geffen -- Home  |  Site Map  |  Contact Me
last modified: 24 January 2013