Sarah Brightman & Liu Huan -- You and me (Wo He Ni)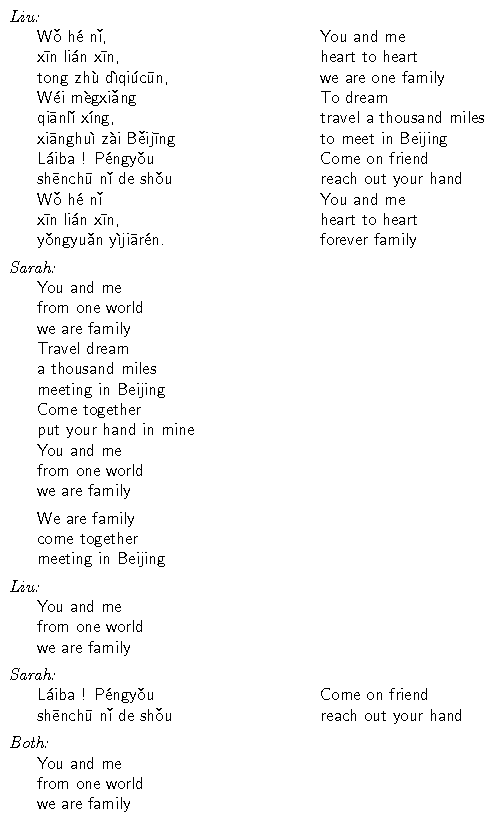 ---
Music and lyrics: Chen Qigang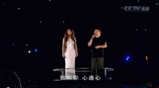 Theme song of the Beijing 2008 Olympic Games song, performed by Sarah Brightman and Liu Huan at the opening ceremony.
The song can be seen and heard on YouTube, for example, here (with images from the Games; see image on the right) and here (with various pictures).
Source of the lyrics: Luis Colomo, who a basic Pinyin translator to translate the traditional Chinese symbols into Pinyin characters.
I have convert these using TeX into an image, so that I could get the accents right without having to use advanced character sets, which results in a reasonably readable image.

<=== Page about singles and such by Sarah
<=== The Sarah Brightman main page / CD index / lyrics index

Jos van Geffen -- Home | Site Map | Contact Me
created: 13 January 2012
last modified: 22 January 2012